Several years ago, when these religious traditions and tragedies (Easter, Passover and Martin Luther King's death) merged within the same week, I wrote a commentary for KERA-FM radio which National Public Radio aired on its acclaimed program "All Things Considered" (ATC) hosted by its original anchorwoman, Susan Stamberg.
A few years later, Susan published a book which included some of her favorite interviews and stories during her years of anchoring "ATC." It was called Every Night at Five, five being the time "All Things Considered" was broadcast nationally – of course, it was 4 p.m. Central Time in Dallas/Fort Worth.
Needless to say, I was honored to have a piece included in her book. But, more important, I feel good that at that time I was able to understand the connections between our cultures that merged, and that I called for the nation to have a Seder – to remember our past, understand our present and help ensure our future.
Although Susan's book is in my home library, I couldn't find it (or a copy of the original commentary), I do recall that I spoke of us coming together – to break the unleavened bread, taste the bitter herbs and drink the wine as we told our "connected" stories.
Yes, we Blacks and Jews have long known slavery, oppression, rejection and constant discrimination. Yes, we understood that anyone among us declared a leader was an automatic target of those in power who opposed any suggestion of aggression or insurrection.
It is why that this week, as we remember the assassination of Dr. Martin Luther King, Jr. (April 4, 1968), along with the Jewish celebration of Passover and the Christian observance of Christ's death and resurrection (Easter), that I draw this parallel . . . The day before Martin Luther King Jr. was killed he spoke words that evoked the image Moses. That April 3rd night in Memphis he said: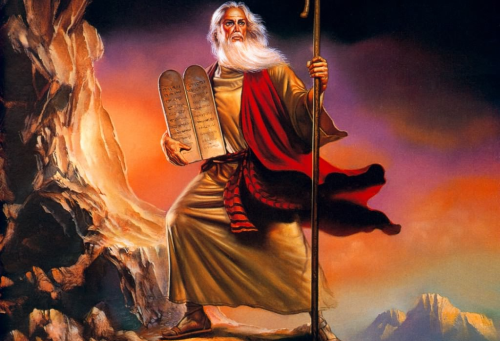 "Well, I don't know what will happen now; we've got some difficult days ahead. But it really doesn't matter to me now, because I've been to the mountaintop. And I don't mind. Like anybody, I would like to live a long life – longevity has its place. But I'm not concerned about that now. I just want to do God's will. And He's allowed me to go up to the mountain. And I've looked over, and I've seen the Promised Land. I may not get there with you. But I want you to know tonight that we, as a people, will get to the Promised Land. And so I'm happy tonight; I'm not worried about a thing; I'm not fearing any man. Mine eyes have seen the glory of the coming of the Lord"